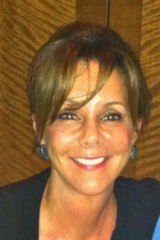 Bonnie Piceu
Advisor to the Board of Directors

Born and raised in the suburbs of Detroit, Michigan, Bonnie graduated from Michigan State University in 1973. Upon graduation, she went to work for her family's business, United Paint, managing paint and wallpaper retail outlets throughout the state.
Having traveled extensively abroad as a young woman, Bonnie applied her travel know-how in a career as an incentive travel tour director. Coordinating the travel for hundreds to thousands of visitors, Bonnie was stationed in locations abroad for several months at a time to coordinate details from hotels, to meals, to touring staff, to VIP parties. She then had responsibility for overseeing the details for the arrival of large groups every few days.
After returning to the states, Bonnie began a career in real estate. Having gained experience at Weir, Manuel, Snyder and Renke, she founded her own company, Interlakes Realty, specializing in premium, waterfront property. The company achieved success quickly and kept Bonnie busy until she retired to be at home with her two young girls.
Having traveled to Florida over the years to visit family and friends, Bonnie and her husband developed a love for Key West's special mix of sophistication and casual charm. After visiting Key West with their four children over a twenty-year period, Bonnie and her husband finally settled in their dream community, living here six months out of the year.