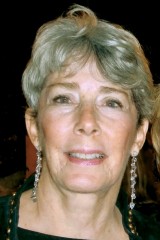 Bunnie Smith
Member of the Board
Vice President/Treasurer
Bunnie Smith entered federal service as a budget analyst after graduating from Duke University in 1965.  In 1968, she transferred to the Department of the Army with her first assignment at US Army Vietnam in Long Binh.  She continued in federal service until her retirement in 1994.
Although she spent most of her career with the Army, she also had assignments in the Department of Labor, Federal Energy Administration and Office of the Secretary of Defense.
Her advanced education included a Masters Degree from Central Michigan University and course work at Carnegie Mellon University and the Wharton School of the University of Pennsylvania.  She was a Congressional Fellow under the sponsorship of the American Society of Political Science.  In addition to Pentagon assignments and Vietnam, she also had assignments in Europe and at Fort Bragg, NC.
In 1985 she entered the Senior Executive Service in the Office, Comptroller of the Army where she was responsible for the development and implementation of PC based budget development and management systems.  In 1988, she became the Deputy Director, Program Analysis and Execution for the Army and assumed responsibility for development of improved analytical tools and new business practice for Army resource and program management.  In 1990, she transferred to the Office of the Secretary of Defense as the Deputy Director for Defense Information responsible for business process re-engineering and information systems improvements in the financial, medical and personnel functional areas.
Upon her retirement in 1994, she established her own business that provides analytical support to private industry and governmental activities.  In 2004, she relocated her business to Key West, Florida, from which she continues her work.
In addition to serving as Treasurer of the Key West Players, Inc. since 2006, she is a member of the National Committee of the Performing Arts, the Kennedy Center Washington Committee on the Arts, the Monroe County (FL) Tourist Development Council Cultural Umbrella, and the Board of Directors of the Impromptu Classical Concerts of Key West.