Meet The Performers of Madames Dujours Magical Game Show and Burlesque Experience
Ladies and gentlemen, Come on down! Meet the Performers for this year's Burlesque Game Show October 19-26.
Host – Nick Locapo "One of the hardest working magicians in America"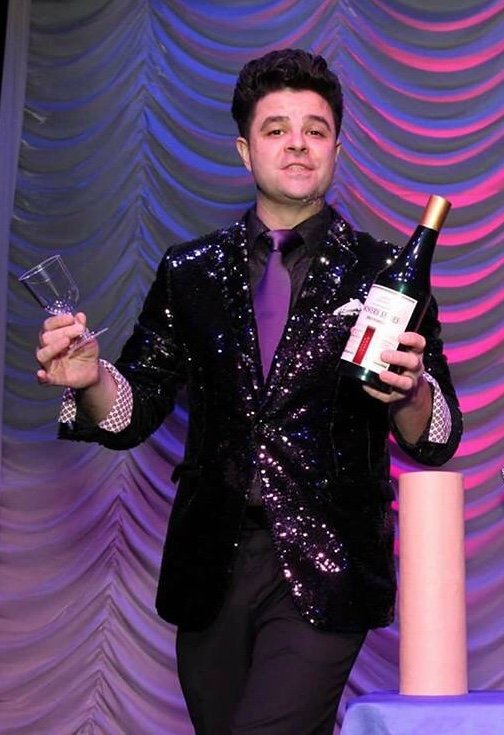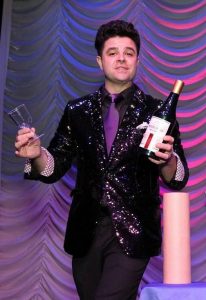 Over the last decade he has he has performed his close-up and stage act for over a million people! He spent 5 years as a featured magician performing at NBC Universal Studios and today Nick is a resident performer at the legendary P3 Magic Theater in Columbus Ohio. P3 showcases the world's foremost illusionists in front capacity crowds week after week. Nick is also the face of Penguin Magic, the biggest magic shop in the world. He teaches the newest magic available to magicians everywhere. In 2016 & 2017, he toured over 60 different cities performing, speaking, and helping magicians develop their craft.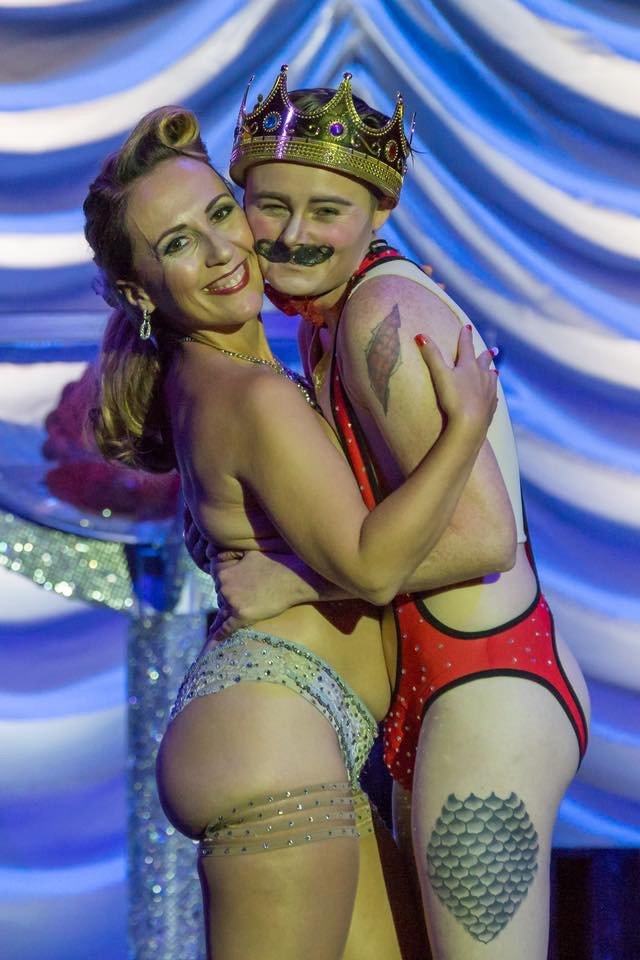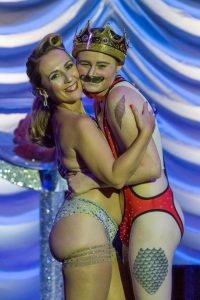 Local favorites – Moana Amour and Chief Peach
Moana Amour, also known as the Polish Dynamo, is a long time Key West Burlesque favorite. Known for her explosive dance numbers and outrageously fun performances, Ms Amour leaves audiences wanting more whenever she performs.
Chief Peach, "The Smallest Strongman", "Sweet in the streets and neat in the sheets", is a mustache sporting, burlesque crooner & swooner seen all over Florida, though they are now local to Key West!
The Waterfront Playhouse on Mallory Square presents Madame DuJours Magical Game Show and Burlesque Experience. An astonishing, interactive event awaits as Key West Burlesque and world renowned magician, Nick Locapo, take to the stage in a production that is one part live game show, two parts theatrical burlesque performance, and all parts fun. Each night audience members have a chance to win actual cash and prizes as performers compete in the ultimate episode of miraculous amusement on stage at the Waterfront Playhouse, October 19-26. Doors open at 7:30pm – Show starts at 8pm.
Tickets Available Now. Limited Seats Remain Reserve Yours Today