Auditions Info: 80th Season Casting, May 5th 2pm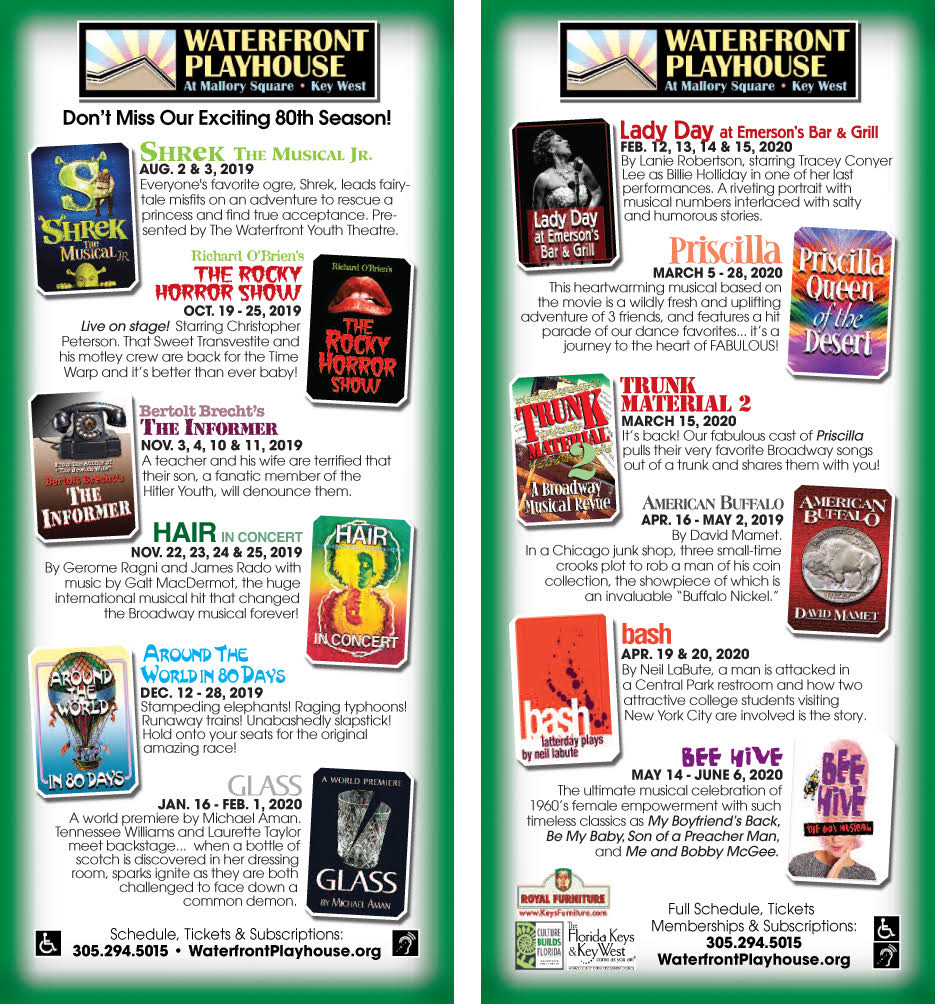 Are you Ready For Our Biggest Season Yet?
Do you want to be a part of this historic season? Now is your chance! View below for auditions, casting info & show dates.
2019-2020 AUDITIONS: SUNDAY MAY 5 – 2:00
PLEASE PREPARE A SHORT MONOLOGUE AND 16 BARS OF MUSIC (PIANIST WILL BE PROVIDED) CALL BACKS WILL BE HELD AT A LATER TIME.
Shows & Casting Info
1. THE ROCKY HORROR SHOW
Performances: October 19,20,21,22,23,24,25
Roles: Brad, Janet, Magenta, Columbia, Riff Raff, Eddie, Rocky2. HAIR IN CONCERT
Performances November 22,22,24,25
Casting: 5 MEN AND 5 WOMEN
3. AROUND THE WORLD IN 80 DAYS
Performances: December 10 through 28
ADAPTATION BY MARK BROWN
Casting: 4 MEN, 1 WOMAN
*ALL PLAY VARIOUS ROLES
4. GLASS
Performances: January 14 through February 1
A WORLD PREMIERE BY MICHAEL AMAN
*ALL ROLES CAST
5. PRISCILLA QUEEN OF THE DESERT
Performances March 3 through 28
Casting: 7 MEN AND 7 WOMEN
ALL PLAY VARIOUS ROLES
*MUST SING AND DANCE
6. AMERICAN BUFFALO
Performances April 14 through May 2
Casting: 3 MEN
7. BEEHIVE
May 19 through June 6
Casting: 6 WOMEN
*ALL MUST SING