KONK LIFE: Peter & The Starcatcher
Konk Life Reports On Peter & The Star Catchers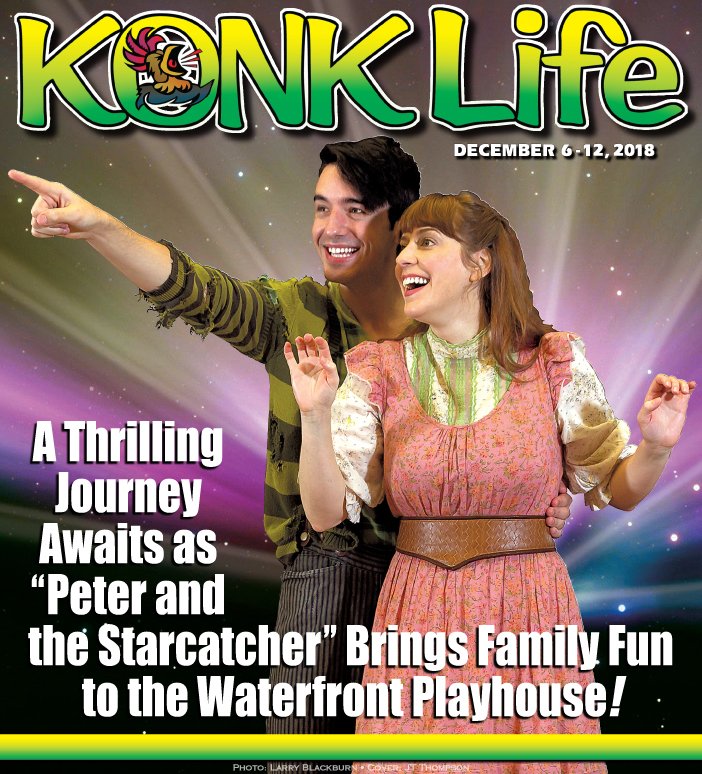 SUNDAY MATINEE ADDED TO TONY AWARD WINNING PETER AND THE STARCATCHER AT WATERFRONT PLAYHOUSE
Read The Full Review – Click Here
The Waterfront Playhouse, Key West's Award winning playhouse on Mallory Square has added a matinee to their run of the award winning Peter and the Starcatcher.
The theater has added a Sunday matinee at 2:00 on December 30. Additional performances are December 13
through January 6. Children and students tickets are $30, with regular tickets priced at $50-$55. Appropriate for the entire family, Peter and the Starcatcher will take audiences on a high seas adventure!
Based on the novel by Dave Barry and Ridley Pearson, this rollicking tale upends the century-old story of how a miserable orphan comes to be The Boy Who Would Not Grow Up. From marauding pirates and jungle tyrants to unwilling comrades and unlikely heroes, Peter and the Starcatcher playfully explores the depths of greed and despair and the bonds of friendship, duty and love.
Reserve Your Seat Today or Call 305-294-5015.